Welcome to Psycho-Pass Wiki
This Wiki was founded on August 28, 2012 and so far has 168 pages and 961 images.
This Wiki contains spoilers for the franchise, so proceed with caution. Psycho-Pass may contain graphic content inappropriate for younger viewers. Please read the guidelines before editing.
A world where humans' state of mind and the tendency of their personalities can be quantified. While all sorts of inclinations are recorded and policed, these measured numbers used to judge people's souls are commonly called... PSYCHO-PASS.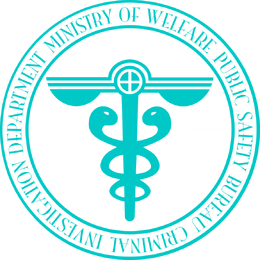 The series takes place in a dystopian 22nd-century Japan where it is possible to instantaneously measure and quantify a person's propensity towards criminality using stationary and handheld technology. The information is recorded and analyzed by the Sibyl System, a hive mind that controls law enforcement in Japan. Sibyl's oracular judgment determines a person's numerical Crime Coefficient, as well as their color-hued Psycho-Pass.
The story centers around the young and idealistic Akane Tsunemori, a newly minted Inspector assigned to Division 1 of the MWPSB's Criminal Investigation Department. Season 1 follows her first year on the job where it quickly becomes apparent that Inspector Tsunemori is unlike most other detectives. Season 2 continues to mark Tsunemori's development as a law enforcement officer and growing influence on those around her: colleague, criminal or citizen.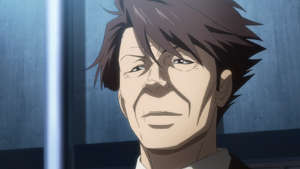 Tomomi Masaoka is an Enforcer in the MWPSB's Division 1. He serves as a quasi-father figure for the other members of the team and helps them if they are having problems. He is rather laid back in his approach to work and often accepts things as the way they are. Even in stressful situations, he tries to use reason above action and keeps a cool head. He also relies on the Dominator's rating of a suspect before making decisions about victims and criminals. It is revealed that prior to becoming an Enforcer, he used to share Tsunemori's views on how a detective should approach police work. He doesn't consider himself to be wise, but does like to give advice to the team members, including Ginoza. Prior to being an Enforcer, Masaoka was a detective of the Public Safety Bureau.
---
Past Featured: Joji Saiga, Shusei Kagari
0103 Rearing Conventions is the third episode of Psycho-Pass. Division 1 is called to a drone plant to investigate another dismembering incident. Ginoza and Masaoka have a heated disagreement and when Tsunemori questions Ginoza, he tells her she's a fool to treat the Enforcers as peers rather than subordinates. The manager of the plant, Kuraudo Goda, swears the dismembering is an accident, but Division 1 suspects otherwise when they notice a plant worker being bullied by the others. Without the Sibyl System they have no way of identifying the killer, but the Enforcers cook up a wild plan that terrifies Tsunemori ‒ but nonetheless succeeds.
---
Past Featured: 0102 Those Capable, 0101 Crime Coefficient
Gekijo-ban: Psycho-Pass Trailer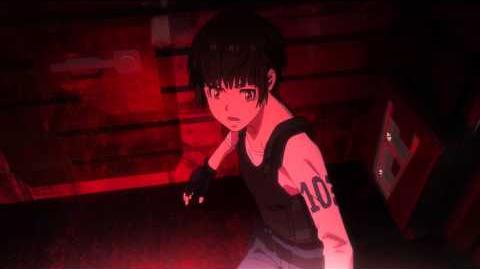 Do you think Kogami will return to Japan?