Welcome to Psycho-Pass Wiki
This Wiki was founded on August 28, 2012 and so far has 169 pages and 1,051 images.
This Wiki contains spoilers for the franchise, so proceed with caution. Psycho-Pass may contain graphic content inappropriate for younger viewers. Please read the guidelines before editing.
A world where humans' state of mind and the tendency of their personalities can be quantified. While all sorts of inclinations are recorded and policed, these measured numbers used to judge people's souls are commonly called... PSYCHO-PASS.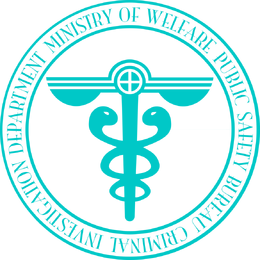 The series takes place in a dystopian 22nd-century Japan where it is possible to instantaneously measure and quantify a person's propensity towards criminality using stationary and handheld technology. The information is recorded and analyzed by the Sibyl System, a hive mind that controls law enforcement in Japan. Sibyl's oracular judgment determines a person's numerical Crime Coefficient, as well as their color-hued Psycho-Pass.
Season 1 is a study in contrasts between former Inspector-now-Enforcer Shinya Kogami and the newly minted Inspector Akane Tsunemori who is assigned as his superior in Division 1 of the MWPSB's Criminal Investigation Department. Season 1 follows Kogami's serarch for his nemesis, Shogo Makishima, while simultaneously tracking Tsunemori's her first year on the job where it quickly becomes apparent that she is unlike most other detectives. Season 2 marks the disappearance of Kogami and the continued development of Tsunemori as a law enforcement officer and her growing influence on those around her: colleague, criminal or citizen.
Shogo Makishima is a criminally asymptomatic individual whose primary goal is to liberate Japanese society from the Sibyl System, as he believes that it is turning its citizens into non-thinking followers, instead of independent thinking human beings. He has the ability to manipulate people to do his bidding, possessing both uncommon charisma and a true gift for persuasive speech. He has no compunction about dealing death to those who either stand in his way or those of whom he has grown tired, either with his own hands or through subordinates. He enjoys reading dystopian literature and Shakespeare, as well as having a thorough knowledge of the Christian Bible. The thing that truly separates Makishima from the rest of humanity, however, is the fact that despite his diabolical intentions and actions, his Psycho-Pass remains unsullied.
0105 Nobody Knows Your Face is the fifth episode of "Psycho-Pass." Ginoza and his team nearly get ambushed when they track the murderer to a bomb-rigged hideout. Kogami, who has analyzed Tsunemori's chats with Spooky Boogie and the guest data on the idols' communities, determines the identity of the murderer, who goes by the name of Masatake Mido. Masaoka, Tsunemori, and Kogami close in on the suspect and manage to severely wound him before he flees to the safety of his avatars - who turn on him under Makishima's command. The group apprehends the suspect, and Ginoza later reveals to Tsunemori the reasons behind his attitude towards Enforcers.
Which animated format was your fave?
Spring Season 2017 Anime Wikis

TV Anime


Multiseason


TV Shorts


Movies


OVA / ONA / Special

Ad blocker interference detected!
Wikia is a free-to-use site that makes money from advertising. We have a modified experience for viewers using ad blockers

Wikia is not accessible if you've made further modifications. Remove the custom ad blocker rule(s) and the page will load as expected.