Welcome to Psycho-Pass Wiki
This Wiki was founded on August 28, 2012 and so far has 168 pages and 991 images.
This Wiki contains spoilers for the franchise, so proceed with caution. Psycho-Pass may contain graphic content inappropriate for younger viewers. Please read the guidelines before editing.
A world where humans' state of mind and the tendency of their personalities can be quantified. While all sorts of inclinations are recorded and policed, these measured numbers used to judge people's souls are commonly called... PSYCHO-PASS.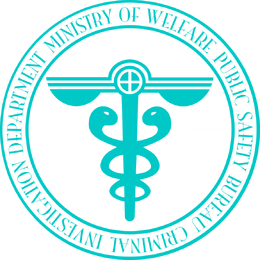 The series takes place in a dystopian 22nd-century Japan where it is possible to instantaneously measure and quantify a person's propensity towards criminality using stationary and handheld technology. The information is recorded and analyzed by the Sibyl System, a hive mind that controls law enforcement in Japan. Sibyl's oracular judgment determines a person's numerical Crime Coefficient, as well as their color-hued Psycho-Pass.
The story centers around the young and idealistic Akane Tsunemori, a newly minted Inspector assigned to Division 1 of the MWPSB's Criminal Investigation Department. Season 1 follows her first year on the job where it quickly becomes apparent that Inspector Tsunemori is unlike most other detectives. Season 2 continues to mark Tsunemori's development as a law enforcement officer and growing influence on those around her: colleague, criminal or citizen.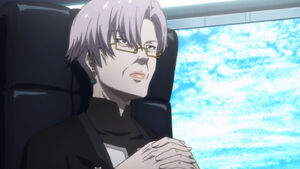 Joshu Kasei is the Chief of the Public Safety Bureau and supervisor of the Inspectors. She determines what cases are to be investigated and which divisions are to do the investigations. Kasei comes across as distant and cool towards all those around her. She is seen to be a workaholic with no personal life, devoting herself entirely to her duties. She is secretive and mistrustful, confiding in only a few chosen individuals information regarding the job at hand on a need to know basis. She demonstrates a keen interest in Akane Tsunemori, although the reason for this is never completely clarified.
0104 Nobody Knows Your Mask is the fourth episode of Psycho-Pass. Division 1 attempts to find the culprit behind the murder of a man known online as the popular avatar "Talisman," now controlled by his killer. Tsunemori, with the help of the avatar "Spooky Boogie," infiltrates a CommuField gathering to expose the murderer, but the ploy goes awry. Afterward, the murderer, who happens to be working with Makishima, kills the owner of "Spooky Boogie" and takes over her avatar, as well.
Which Enforcer would you resurrect?