Welcome to Psycho-Pass Wiki
This Wiki was founded on August 28, 2012 and so far has 166 pages and 1,240 images.
This is NOT a spoiler-free Wiki, so proceed with caution. Psycho-Pass may contain graphic content inappropriate for younger viewers. Please read the guidelines before editing.
A world where humans' state of mind and the tendency of their personalities can be quantified. While all sorts of inclinations are recorded and policed, these measured numbers used to judge people's souls are commonly called... PSYCHO-PASS.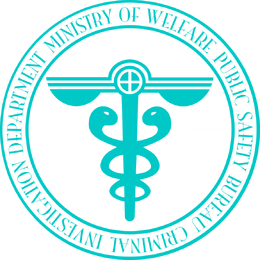 The series takes place in a dystopian 22nd-century Japan where it is possible to instantaneously measure and quantify a person's propensity towards criminality using stationary and handheld technology. The information is recorded and analyzed by the Sibyl System, a hive mind that controls law enforcement in Japan. Sibyl's oracular judgment determines a person's numerical Crime Coefficient, as well as their color-hued Psycho-Pass.
The story centers around the young and idealistic Akane Tsunemori, a newly minted Inspector assigned to Division 1 of the MWPSB's Criminal Investigation Department. Season 1 follows her first year on the job where it quickly becomes apparent that Inspector Tsunemori is unlike most other detectives. Season 2 continues to mark Tsunemori's development as a law enforcement officer and growing influence on those around her: colleague, criminal or citizen.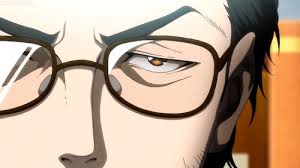 Joji Saiga is a former professor and analyst of the MWPSB. Saiga is a very sharp man, able to learn facts about people through small details of what they do and how they respond to their surroundings. He is very knowledgeable, but prefers to live reclusively and away from society, and rarely leaves his house. He enjoys doing research and quoting famous people. Saiga dislikes the current society and prefers to live the old-fashioned way ‒ growing his own food, having a non-holo house, etc.
---
Past Featured: Shusei Kagari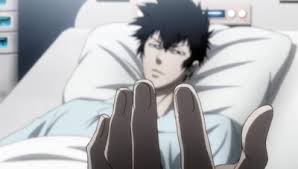 0102 Those Capable is the second episode of the Psycho-Pass. Kogami remains hospitalized as he recovers from the Dominator-enforced paralysis, while Tsunemori begins another work day. Masaoka teams up with Tsunemori to take out a threat at a shopping mall and upon their return, Tsunemori shares a meal and some revealing conversation with Kagari. Later, she visits Kogami, who reinforces her belief she made the right call during the hostage situation which leads to her turning in her report with no regrets.
---
Past Featured: 0101 Crime Coefficient
Gekijo-ban: Psycho-Pass Trailer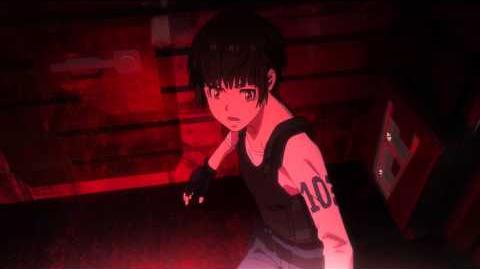 Are you satisfied with the gekijo-ban?