Welcome to Psycho-Pass Wiki
This Wiki was founded on August 28, 2012 and so far has 169 pages and 1,051 images.
This Wiki contains spoilers for the franchise, so proceed with caution. Psycho-Pass may contain graphic content inappropriate for younger viewers. Please read the guidelines before editing.
A world where humans' state of mind and the tendency of their personalities can be quantified. While all sorts of inclinations are recorded and policed, these measured numbers used to judge people's souls are commonly called... PSYCHO-PASS.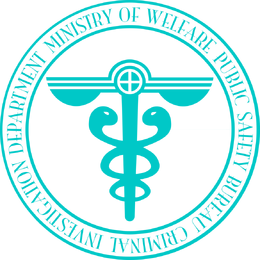 The series takes place in a dystopian 22nd-century Japan where it is possible to instantaneously measure and quantify a person's propensity towards criminality using stationary and handheld technology. The information is recorded and analyzed by the Sibyl System, a hive mind that controls law enforcement in Japan. Sibyl's oracular judgment determines a person's numerical Crime Coefficient, as well as their color-hued Psycho-Pass.
The story centers around the young and idealistic Akane Tsunemori, a newly minted Inspector assigned to Division 1 of the MWPSB's Criminal Investigation Department. Season 1 follows her first year on the job where it quickly becomes apparent that Inspector Tsunemori is unlike most other detectives. Season 2 continues to mark Tsunemori's development as a law enforcement officer and growing influence on those around her: colleague, criminal or citizen.
Mitsuru Sasayama is a player with a short temper who often gropes women and is prone to violence. He is also brash and careless at times, making matters worse during investigations. After becoming an Enforcer, he is assigned to Division 1, as led by Kogami and Ginoza at the time. Around December 2109, the MWPSB is given a case to solve, later nicknamed "The Specimen Case," which Kogami, Ginoza, and their Enforcers take on as their responsibility. Yet, despite their best efforts, they are unable to learn the identity of the murderer. Eventually, Sasayama uncovers a lead and delves deeper into the case, revealing that the [sic] murderer is Makishima. His death is the reason Kogami seeks revenge on "Makishima."
0104 Nobody Knows Your Mask is the fourth episode of Psycho-Pass. Division 1 attempts to find the culprit behind the murder of a man known online as the popular avatar "Talisman," now controlled by his killer. Tsunemori, with the help of the avatar "Spooky Boogie," infiltrates a CommuField gathering to expose the murderer, but the ploy goes awry. Afterward, the murderer, who happens to be working with Makishima, kills the owner of "Spooky Boogie" and takes over her avatar, as well.
What would you most like to see in an S3 anime?
Ad blocker interference detected!
Wikia is a free-to-use site that makes money from advertising. We have a modified experience for viewers using ad blockers

Wikia is not accessible if you've made further modifications. Remove the custom ad blocker rule(s) and the page will load as expected.